Dermatologist & Skin Specialist
Aari Skin & Cosmetic Clinic
Laser Hair Removal In Jaipur | Laser Hair Removal Treatment In Jaipur
If you're not happy with cutting, tweezing, or waxing to eliminate undesirable hair, laser hair elimination might be a choice worth considering. Get treatment of laser hair removal in Jaipur. Book Appointment with best cosmetologist in Jaipur
Laser hair removal is among the most frequently done cosmetic procedures. It beams extremely focused light into hair follicles. Pigment in the roots take in the light. That ruins the hair.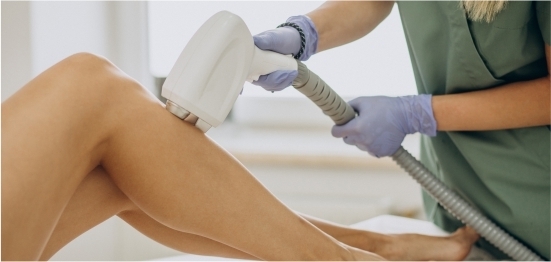 Benefits of Laser Hair Removal
Lasers work for eliminating undesirable hair from the face, leg, chin, back, arm, underarm, swimwear line, and also other locations.
Benefits of laser hair removal include:
Precision. Lasers can selectively target dark, crude hairs while leaving the bordering skin undamaged.
Speed. Each pulse of the laser takes a split second and also can treat numerous hairs at the same time. The laser can treat an area approximately the size of a quarter every second. Tiny areas such as the upper lip can be dealt with in less than a minute, and also large areas, such as the back or legs, may occupy to a hour.
Predictability. Most patients have permanent hair loss after an average of three to seven sessions. Visit nearby dermatologist