Dermatologist & Skin Specialist
Anti Ageing Treatment In Jaipur | Anti Wrinkle Treatment Doctor in Jaipur
As we age, our skin ages, also. You can not quit time– yet there are steps you can take to decrease its effects on your skin. Here are 7 of one of the most usual anti-aging treatments readily available. Know your dermatologist.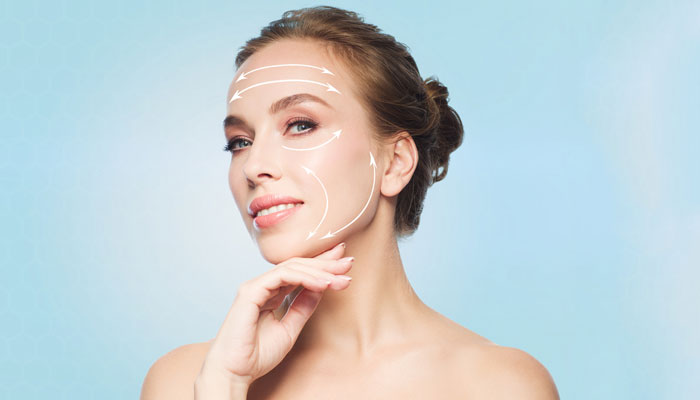 1. Botulinum Contaminant Therapy
A lot more generally referred to as Botox, Dysport or Xeomin, botulinum toxic substance injections help in reducing frown lines (glabellar lines) in between the brows and crow's feet at the edges of the eyes. This therapy functions by maintaining the muscles in these locations from tightening up. There is usually no recovery time for this cosmetic treatment, however it can use up to a week to see the results. The results typically last regarding 3 to 4 months.

2. Dermabrasion
Utilized to treat wrinkles, age places, and also sunlight damages, dermabrasion uses a special rotating brush to eliminate the external layer of the skin from small locations of the face. New, smoother skin expands in to change it. The brand-new skin will look red or pink for a few weeks, and also you might have some scabbing or swelling for a few weeks after the therapy. It can take weeks or months to see the full outcomes. You might require to take some time off from work or various other commitments. You may need just one treatment, yet people with deep marks or considerable indications old skin might require greater than one dermabrasion.

3. Microdermabrasion
Like dermabrasion, this therapy eliminates the top-most layer of skin. But rather than a revolving brush, microdermabrasion makes use of an unique equipment to spray little fragments on the skin. It is less abrasive than dermabrasion and also takes much less time to recover. It can be used on all skin kinds, but you might need a number of sessions to attain the wanted outcomes. Many individuals include microdermabrasion as part of their anti-aging skin care regimen.

4. Chemical Peels
Throughout a chemical peel, your physician uses an acid to peel off away the outer layer of skin. It removes age areas as well as creases, and gives you a brighter complexion. Your skin will need time to recover after the peel and will show up red for a week or more. Relying on the type of peel you obtain, you may require to have greater than one treatment to achieve the results you desire.

5. Fractional Laser Skin Resurfacing
For this therapy, your physician uses a special laser to treat slim columns of skin. The laser damages deep layers of skin, which promotes brand-new skin cell growth. The harmed locations peel away and disclose smoother, younger-looking skin. Fractional laser skin resurfacing can aid deal with wrinkles and fine lines. Although your skin will not likely require time to heal after fractional laser skin resurfacing, you might have some inflammation, pain, peeling off or scabbing. You might require a number of treatments over a couple of weeks to get the results you want.

6. Dermal Fillers
Fillers are substances that a physician infuses right into your skin to fill out wrinkles and lines. Some preferred fillers include collagen, hyaluronic acid gel, as well as fat. You can utilize fillers on your lips, face and also hands. In many cases, you don't require any type of downtime after obtaining a filler, and you will certainly see the outcomes right now. Fillers last from 2 months to 3 years, depending on what type you get. Collagen is one of the fastest long-term fillers, while shots of your very own fat last 1 to 3 years.

7. Nonablative Skin Rejuvenation
Nonablative skin restoration uses lasers and other types of power to deal with creases, age spots, as well as loss of complexion. This type of treatment does not eliminate the external layer of skin, as well as you don't usually need any kind of recovery time. You might need a number of therapies to achieve the very best results, and it can occupy to a couple of months to see the complete impacts.